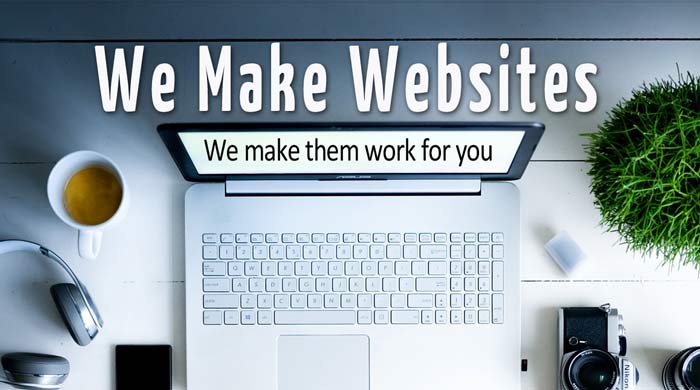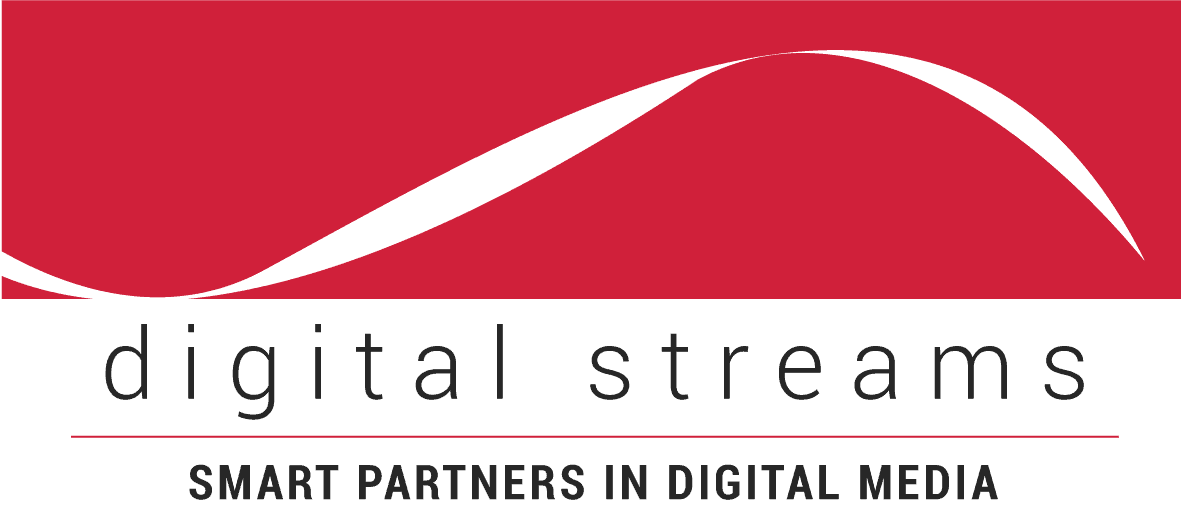 Digital Streams creates business websites and digital media in Kiama, Wollongong and Sydney.
This highly experienced digital communication team delivers online media, presentations, video, print and business workflow applications for corporate clients, government departments and small to medium-sized businesses.
The problems
we solve
You can improve your business by using game-changing digital media, online marketing and management tools. It's truly a business investment. It could be your most important one.
Here are some of the problems we can help you to solve.
Finding "Sales-Ready" customers
Here's the problem. How can your business get a steady stream of qualified leads entering your sales process?
Let us show you how to identify ideal website visitor leads using content marketing and inbound sales tools and help turn those leads into customers. You can improve your business.
Control website development costs
Research shows that the average business website is updated every two years.
Updating takes up to six months.
Then you're stuck with it for another two years even if it's not delivering visitors and sales leads!
Surely there has to be a better way.
Workflow apps that tame "Excel Hell"
Where is your business data right now?
If it's in a thousand spreadsheets and a hundred Word files and fifty different email accounts, then welcome to Excel Hell. 
Let us show you how to put everything in a single place where everyone can find the latest version.
Websites
From strategic analysis to design, content creation to technical provisioning of e-commerce, small business websites to corporate deployments.
Presentations
Powerpoint and interactive multimedia presentations for sales or marketing meetings and for community and investor relations.
TV & Video
Video communicates powerfully with image and sound to give an audience a rapid understanding of the issues and your solutions.
Print
Brochure, booklets and flyers are still a vital part of any communications mix, helping to build your business's status and credibility.
Business Applications
Your content goes here. Edit or remove this text inline or in the module Content settings. You can also style every aspect of this content in the module Design settings and even apply custom CSS to this text in the module Advanced settings.
Strategic Planning
We can provide input on your strategic planning and communication strategies, particularly for product launches and change management.
It's vital to position yourself online with a strong, professional destination that gives customers the impression you mean business
Forbes Magazine
We're entering this era where if you don't have an outcome, you're not gonna have an income
Director - Digital Innovation Group, AstraZeneca
The biggest challenge: selling extremely valuable products that don't exist at the time of purchase
- essentially trading in promises
Marketing Magazine
B2B marketers, including those in high-tech businesses, see a growing need to reach business buyers directly
. . . (with) relevant and responsive multichannel experiences
Gartner - High-Tech Industry Insight
Consumers can move fluidly and independently between different providers, which poses a real threat to financial services markets
Decibel Insight
Business

Health Care

Property

High Tech

Finance
Recognition
& awards
Discover the Secrets of Australian IT Innovation
The m-cast digital signage system was an award winner in "Discover the Secrets of Australian IT Innovation", a national competition to find Australia's hottest technology innovators. The networked m-cast advertising screens were being deployed in UK pubs and clubs with global drinks brand Diageo plc.
UK Retail Systems Award Instore Marketing
The UK Retail Systems Award runner-up for "Best Use of In-Store Marketing in London" for the UK Subway network where the Edict real-time, cloud-based compliance and brand management system was integrated with m-cast digital signage system in Subway stores around the UK.
Lyonnaise des Eaux Communication Award
Innovation in corporate communication - a video series looking at advances in water purification technologies in Europe, the USA and elsewhere in the world. The video series looked at installations of the Australian Memtec self-cleaning ultra-filtration system globally.
New York Film Festival - Documentary Division
Finalist in the New York Film Festival, documentary division for a film on the ecology of Lord Howe Island, a pristine speck of mountainous land rising abruptly from the sea floor between Australia and New Zealand. The film looked at the cultural, geological and social issues as well as environmental ones.
Australian Cinematographers Society
Best commercial series - Carrier Air-conditioning. A series of corporate and product based television commercials for the Carrier Air-conditioning systems for domestic and industrial uses. It was shot in Adelaide in conjunction with the Adelaide Directors Studio.
HubSpot Inbound Marketing Certifications
Inbound Marketing
Inbound Sales
Inbound Email
Growth Driven Design
Benefits of
growth-driven design
Can you take control of the web development process?
The answer is simple. Yes you can. But something has to change.  With traditional website development, the average website is updated every two years or so. Then it takes about 6 months to update.
Here is the problem. As the customer, you don't get to see how the whole site looks and functions until near the end of the process. So your opportunities for input and refinement are limited, because all the significant decisions have already been made.
Once your new website is done . . . your precious budget is spent. Your chances to change the site without further costs are next to zero.
Growth-driven design graphic - copyright HubSpot
Creating digital media the rational way
On the other hand, growth-driven design breaks the development of your digital media into a series of small steps rather than one big step. This allows you to see and control the development process with regular reviews. It allows you to respond to market opportunities more quickly because the site is always undergoing incremental improvement.
It works like this. First we get a simple launch-pad website up and running.
Then we measure the traffic it generates and the sales it makes. Together we find the parts of the website that actually impact your business's bottom line.
Now begins an incremental improvement process where month by month you and your team work with the Digital Streams development team to make the website respond better to your business needs.
You are in control of the budget and the priorities for the site at all stages. You set the tasks for our development team, and together we can measure how successful we all have been.
Does that make sense to you? It makes sense to us.
Customers
we've helped
The Digital Streams team have been fortunate to have created digital media for many interesting and exciting customers. Here is a sampling of them.
Automotive
Alfa Romeo
Kia Automotive
Mazda
TNT Australia
Volkswagen
Brand Management & FMCG
3M
Cadbury-Schweppes
CSR
IKEA
James Hardie
MCN
Nestle
Qantas
Sara Lee
Spotless
Steggles Foods
Tempo Services
Terumo
Unilever
United Distillers UK
Finance & Investment
AMP
BT Funds Management
Citibank
Commonwealth Bank
Deloitte Touche Tohmatsu
Deutsche Bank
ING
Macquarie Bank
MLC
MTM Office Trust
Ord Minnett
Westpac
Zurich
Government
Australia Post
Australian Tax Office
Sydney Olympic Park Authority
University of Western Sydney
High Tech & Environment
Coloplast
CSL
Fujitsu
Genetic Technology
Hitachi
IBM
Kodak
Opentec
Optus
Orange
Orica Consumer Products
Orica Mining Services
Teletech International
Telstra
Telstra Country Wide
Toshiba
US Filter Corp
Vodafone
Media & Broadcasting
ACP Publishing
Advertising Federation of Australia
AM Corporation
Candle IT&T Recruitment
Channel Ten
Eyecorp
Filmworld
Nine Network
Medical Pharmaceutical
AstraZeneca
Australian Pharmaceutical Industries (API)
Aventis Pharma
Baxter Healthcare
Blackmores
Boots Healthcare
Ego Pharmaceuticals
Faulding Pharmaceuticals
GlaxoSmithKline
Howmedica
Mayne
Novartis Pharmaceuticals
Nutricia Australia
Peptech
PFD
Pfizer Japan
Pfizer Pharmaceuticals
Pharmacia
Schering-Plough
Terry White
Wyeth Lederle Vaccines
Property
AGL
Baulderstone Hornibrook
CB Richard Ellis
Colliers International
Lend Lease
Richard Ellis
Thiess